AI Sequence
Limited Edition
Christmas and
Holiday Postcards!
AI Sequence
New Postcard Sequence
Brand new Ai
Postcard Sequence!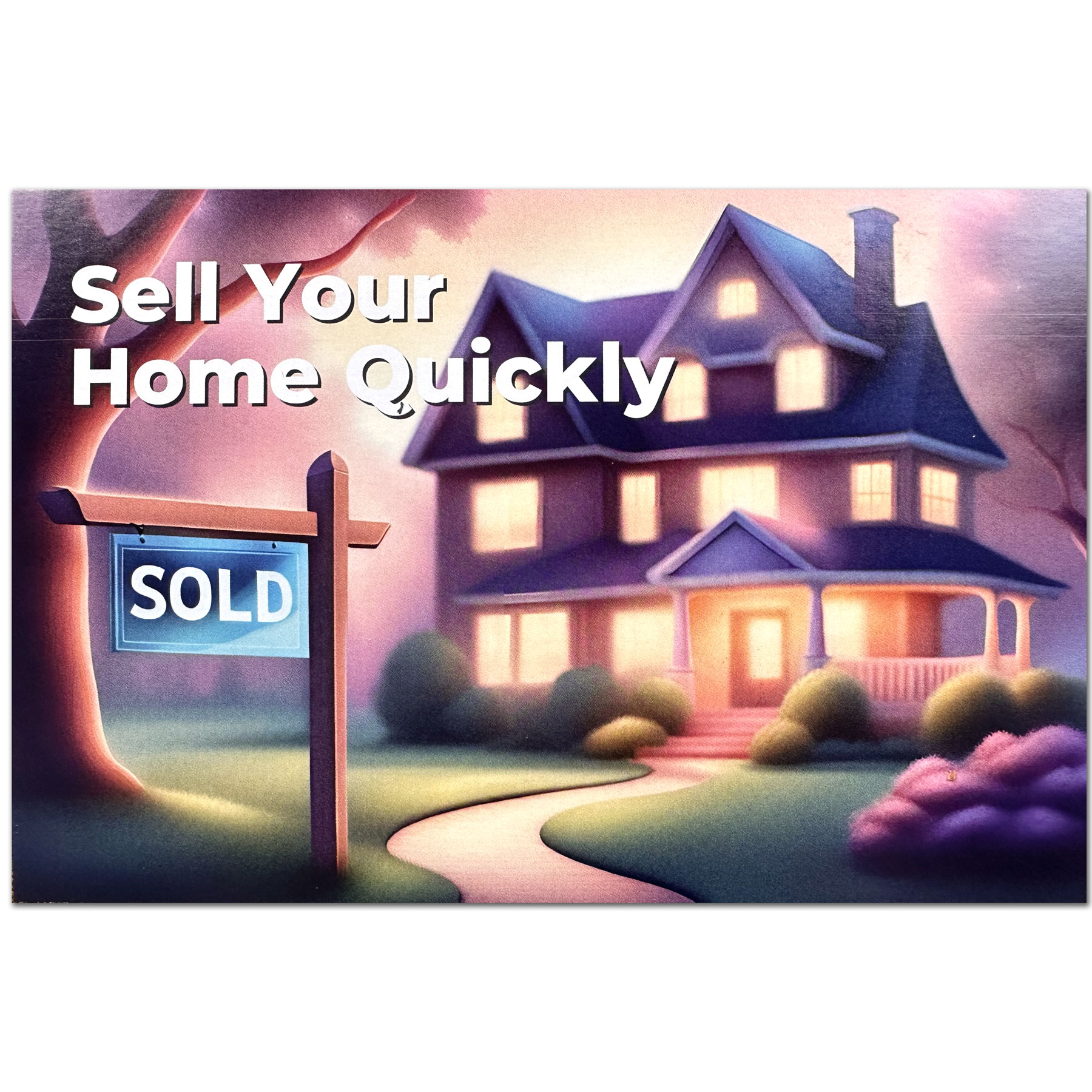 Seasonal
New Postcards!
No minimum order
quantities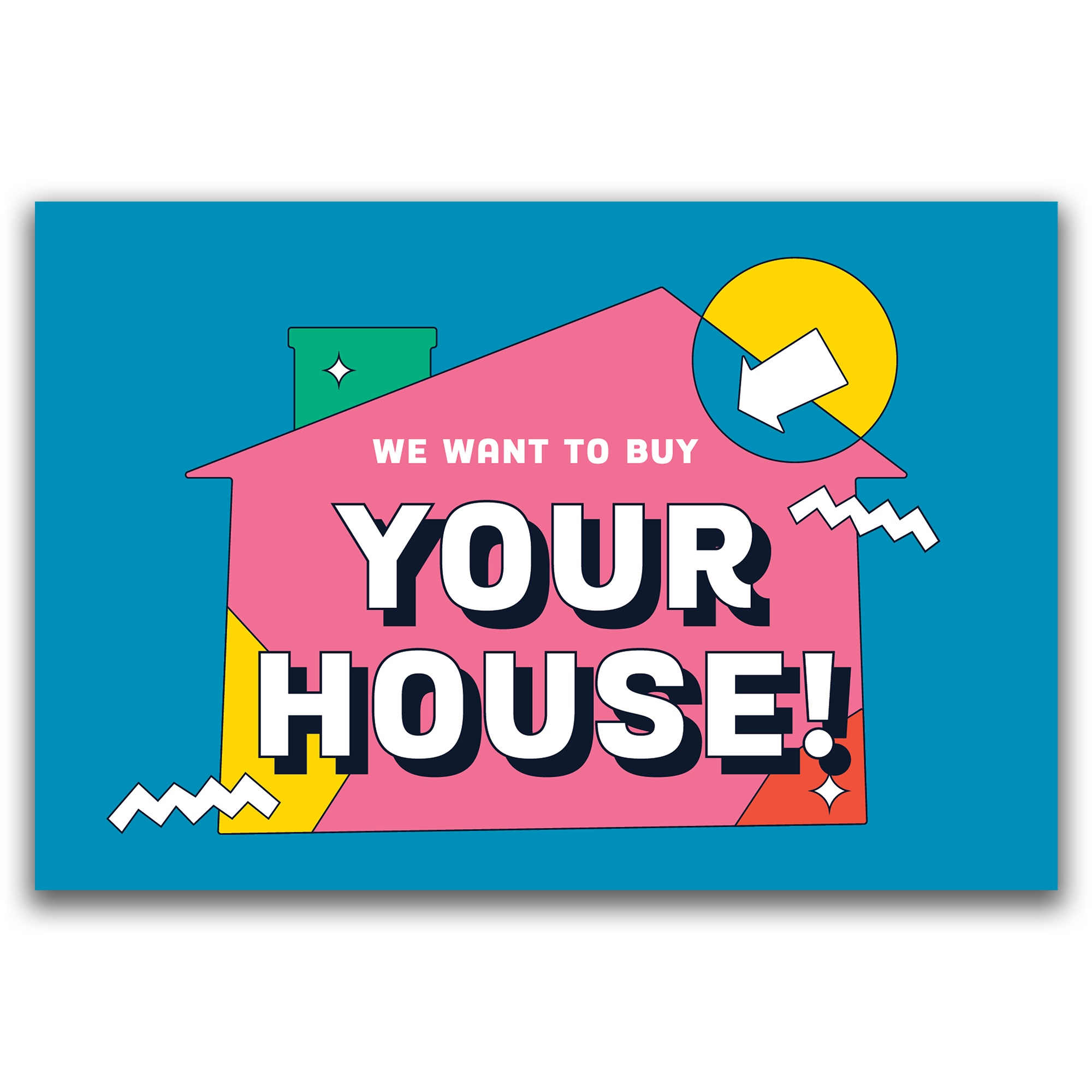 Americana Cards
The Americana Sequence
A post card drip campaign for your list.
These eye-catching post cards are designed to grab their attention. Sign up for the 7 month sequence and your list will get a new design each month .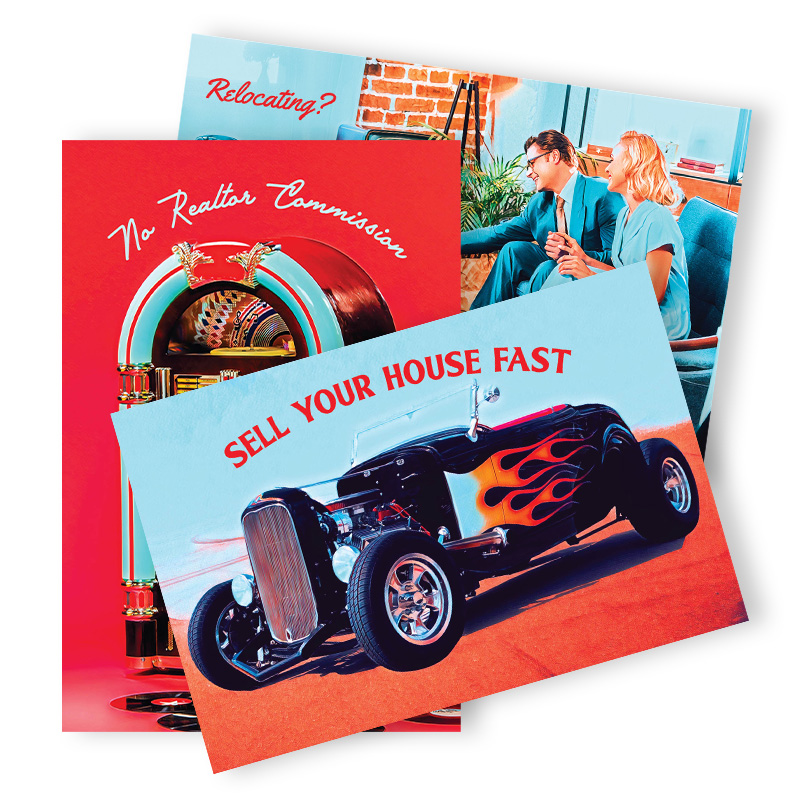 Door Hangers
Leave it on the door!
Personal Hand-Written Door Hangers
Looking for that personal connection? These door hangers give the impression that you went out of your way to personally write a message to the seller! Choose from 4 designs.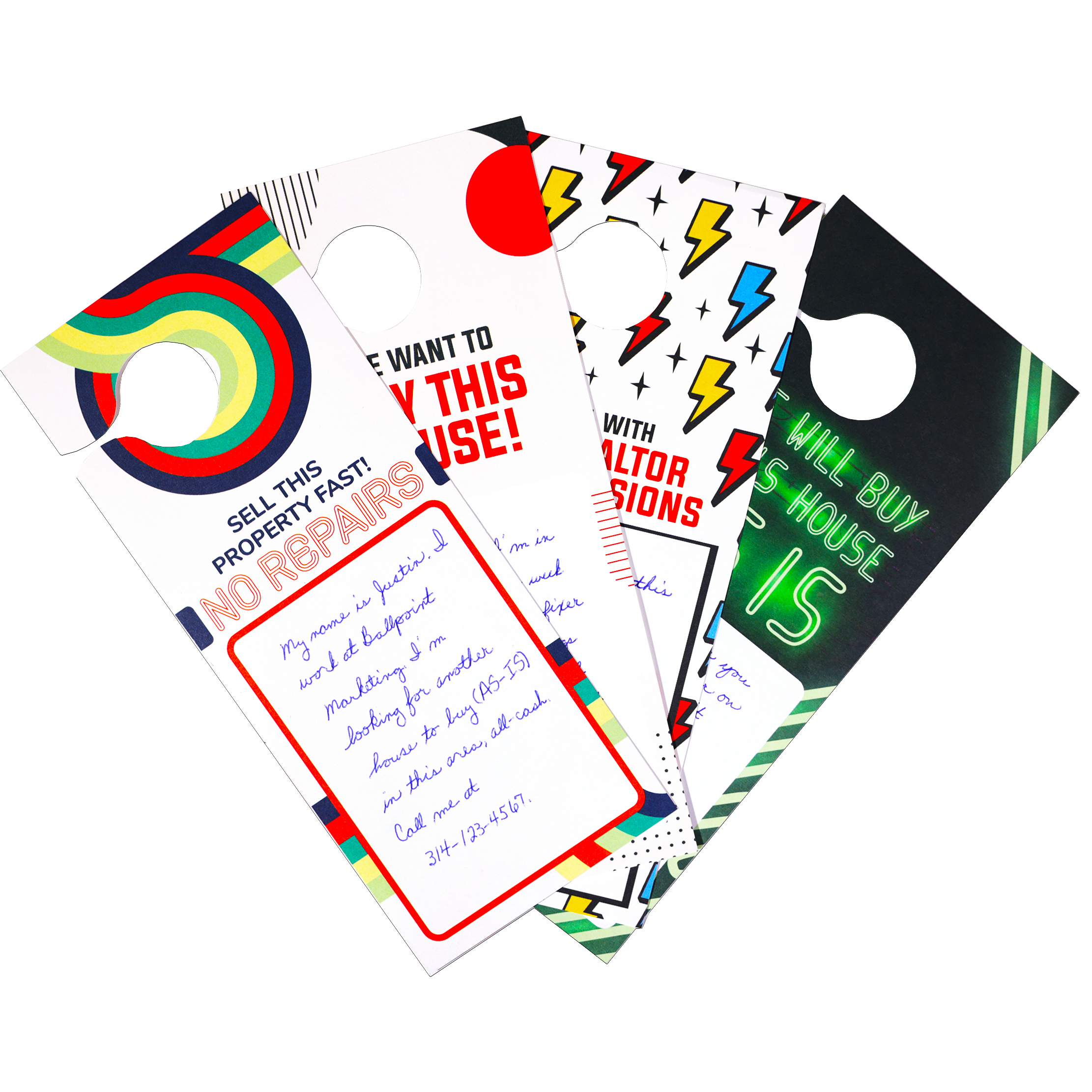 Zig Zag
Stand out from the rest.
When everyone zigs, it's time to zag.
Personal-feel letters (written by our robots with real pens) that have a proven track record that increases responses and conversion rates.
Proven Results
Proven Results
Handwritten Direct Mail Written With Actual Pens
That Dominate the Competition!
"These Custom 'Handwritten' Mailers are a huge key to my rapid success in REI." – Ryan Dossey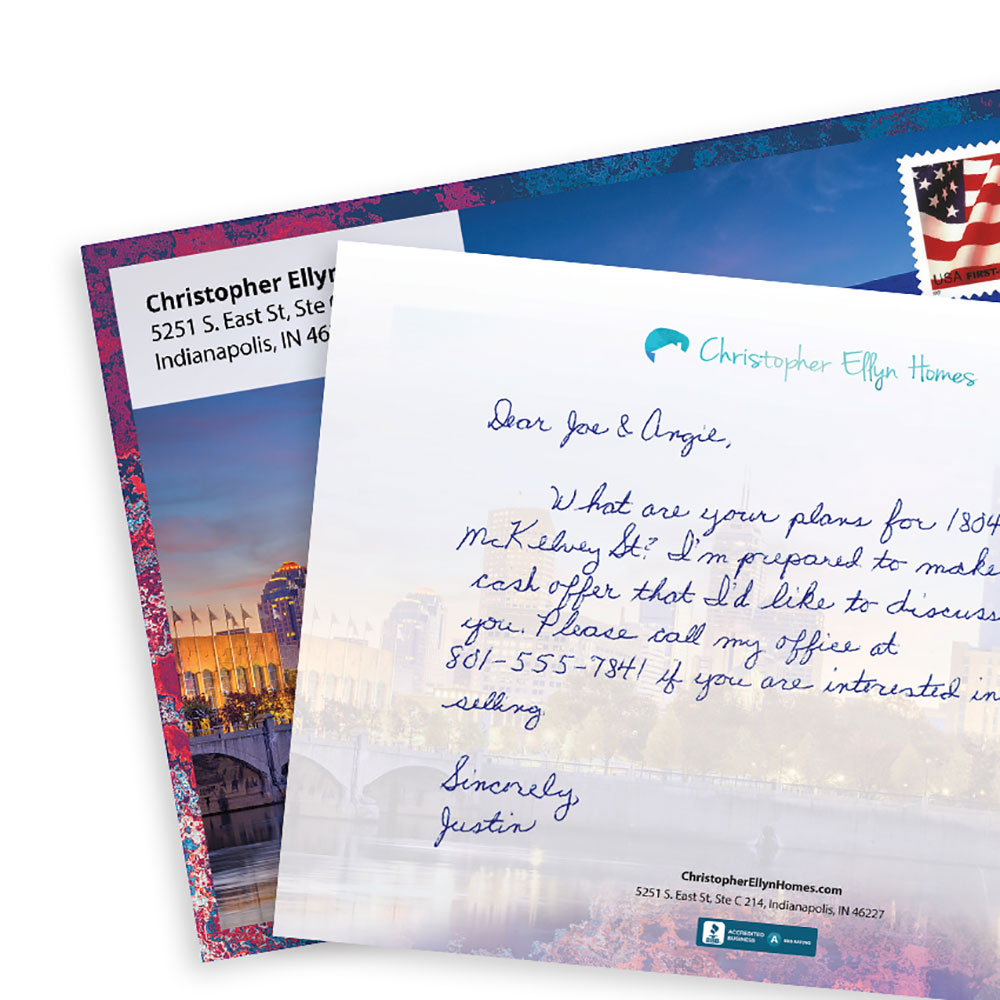 Eye Catching
Make it Eye-Catching!
Full-Color.
Local Imagery.
Killer Results!
A proven track-record in highly-competitive markets across the US. BallPoint mailers create more high-quality leads.
Our team has been featured In:
People can tell the difference between a handwritten card and "handwritten" font that's been printed on a card.
We ran tests underground for 3 years in some of the most competitive markets and industries in the US.
What did we learn?
People can smell a scam.
"Handwritten" Fonts do not produce the same effect.
An actual piece of handwritten direct mail with a real pen invokes personal trust with a client before you even speak with them.
What happens when a potential customer feels trust? They are more likely to contact you! We have seen consistent average response rates of 1 to 1.5% in all markets (even in the most competitive markets in the country).
But don't just take our word for it. Hear it from our clients who have experienced direct growth spikes from using Ballpoint.
They're Sold Because It Works!
"Ballpoint Marketing is the real deal. They produce an amazing product that is unparalleled in the industry.

Bottom line, their product helps investors get and close more real estate deals."
"We have been using ballpoint for over a year now and it's been our biggest lead generation tool.

We would not be where we are at today without them!

I have acquired 24 doors just in the past year and have flipped over 10 houses that have all came from ballpoints marketing.

Highly recommend these guys and will continue doing business!"
"BPM has really exceeded my expectations when it comes to direct mail. I've used different companies before and the response from the handwritten letter has been ridiculously high. Totally surprised me.

Because of their handwritten letters I got my first deal with only 500 letters dropped in the first week."
Price: $173k
Market Location:
Richmond, TX
Rehab cost: $7k
Type of deal: Wholesale
ARV: $256k
Price: $90K
Market Location:
Florissant, MO
Rehab cost: $30k
Type of deal: Rental
ARV: $160K
Price: $114K
Market Location:
Columbus, IN
Rehab cost: $51K
Type of deal: Wholesale
ARV: $220K
Price: $175K
Market Location:
Pittsburgh, PA
Rehab cost: $40-50K
Type of deal: Rental
ARV: $300K
Price: $49K
Market Location:
Baton Rouge, LA
Rehab cost: $65K
Type of deal: Wholesale
ARV: $170K
Price: $85K
Market Location:
Walla Walla, WA
Rehab cost: $21K
Type of deal: Flip
ARV: $184k
For a chance to win $500 in free marketing