We send millions of pieces of mail every single year and want to do everything we can to ensure that your campaign is a success. Whether this is your first mail drop or your 50th we've got a few pointers for you.
Match Your Message To Your Prospects
Real estate investors often focus on highlighting that they buy properties for cash as-is. This is a great startegy for properties in disrepair, but it falls a little flat with someone who isn't in a rush with a nice house.
We always recommend tweaking your message to resonate with your ideal clients. In the above instance, we would recommend highlighting that they can sell their house without Realtor commission. 
If you were marketing to seniors for instance you might want to highlight that they don't need to fix anything and can leave behind what they don't want. 
If you're targeting a variet of homeowners you should take advantage of our Comic Sequence that rotates through all the reasons a property owner would consider selling. 
Be Careful With Your Mailing List
More than one newbie has sorted an Excel file incorrectly mixing up their data. You do NOT want to sort your list by a single mailing column, always expand to the entire sheet. You wouldn't want to mix up owner names and the properties that they own. The result would be a campaign to people about properties they don't own.
If it sounds like we're speaking Greek… We can pull your mailing list for you from Listsource to prevent any accidental sanfus. 
There is nothing more frustrating as a consumer than calling a business only for it to ring until you get a lame voicemail. Over 70% of consumers will not leave a voicemail with a busines that doesn't answer the phone and it's not uncommon for this to lead to negative reviews online. 
 "Don't bother they don't even answer the phone." 
 – Your Customers
The average response rate we see is between 1-1.5% with our direct mail but 3%+ is NOT out of the question with our methods. If you have a day job or aren't the best at answering your phone we HIGHLY recommend using an answering service like our sister company Call Porter.
Drop Your Mail On Saturday!
You don't want your mail to show up on Friday when people are living for the weekend. 
You also don't want it to get there on Monday-Tuesday with all of the junk mail. In our experience Saturday mail drops get you into mailboxes on Wednesday or Thursday when folks aren't checked out or stressed out.
If you're using our first-class letters we ship them to you ready to go. They are inserted, sealed, and stamped all you have to do is put them in your mailbox. 
Don't Blow Your First Impression
There is a reason New York Times best-selling authors, podcast hosts, and hundreds of other small businesses trust BPM. 
Dave Pere
@frommilitarytomillionaire
I made $40,000 in 3 months with their mailers! In the past I would turn on the marketing funnel and send some letters whenever I was ready to buy a property, and then shut the funnel off again, instead of consistently marketing for deals. Nonetheless, I still managed to buy a 10-unit, and 4 single family homes with direct mail! Now, I'm much more consistently sending $3k+ mailers out every couple of months, and I have every intention of scaling that because of the incredible results I'm getting.
Clint Bartlett
@theclintbartlett
Clint here with Cash Offer Omaha. On an $8,000 spend we will net around $70,000 accross three houses. Just an amazing return! If you haven't checked them out they use robots to do their mail. The robots hold pens that write letters in cursive. It looks like your grandma literally sat and wrote a letter to the sellers.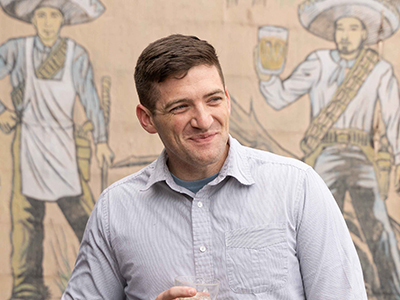 Aaron Bihl
@aaron.bihl
Early on in my business I got several deals from online leads and kind of wrote off sending mail. If I'm being completely honest I still don't like direct mail, but I've gone back to it to add consistency to my lead flow and business. I've sent around 10,000 pieces and that's resulted in 3 deals so far. Oh yeah, and one of those deals plans to sell me their other 4 properties. It is not uncommon for me to have an appointment where the homeowner tells me they have received mail for years but I'm the first one they've decided to call. The quality of the mail pieces fits so well with the mission and vision of my business; the seller's immediately feel valued and cared from the moment they open my letter. Ballpoint has helped me standout in a competitive market and I'm grateful to be an example of direct mail still working.

PS: You can use our coupon code "10offnow" for 10% off your next order.