Stress-free Summer Postcards
Now in NEW bigger 5"x7" Size!
Start your lead flow with a splash this summer!
Use seasonal marketing to grab attention by its ball… point 😉
"We sent 15,000 postcards… and ended up pulling 6 deals from them.

– Noah Gilliom, Indianapolis Rentals, Flips and Wholesale
Dull postcards get tossed without notice.

Instead, leverage the power of "seasonal marketing".
Retailers around the US continue to use seasonal designs and mailers to get a boost in sales.
You can do the same and get a boost in lead flow this summer with these…
… Our brand new, pattern-interrupting, handwritten, (limited quantity) Summer postcards that get noticed over your competitors' limp text cards.
Field proven and used regularly by BPM's 2 founders… 
Choose between the traditional 4×6 or (the brand NEW) 5×7 designs.
These cards are the most cost-effective way to hit as many of your leads as possible with a real, personal, hand-touch (real pen, not printer font).
Limited quantity!
Order Today…  Get it processed tomorrow!
* 500 minimum order
** Limited Release Printed. Order while you can.
*** All Postcards will be shipped directly to the seller on your behalf from our local permitted office in St. Louis, MO
Stand Out From The Crowd:
We've been in business since 2016 and are trusted by 600+ companies.
What Our Clients Are Saying:
"Closed a $30K assignment fee while I was in Mexico celebrating my 10 year anniversary the other week. I used to make $30K a year before taxes. It came from a post card directed to Absentee Owners with equity"
"Finished up the sequence 1.5 months ago. We did $600 a month for 7 months. Landed a flip that we'll net 50-75k on. Not too shabby off of $3,600 in postcards!"
"We sent 15,000 of these back in February and ended up pulling 6 deals from them. That's a cost per deal of just $2,375. As far as I'm concerned that's SOLID in 2021."
"I traded $4,500 in Ballpoint Marketing mailers for almost 200k in equity!"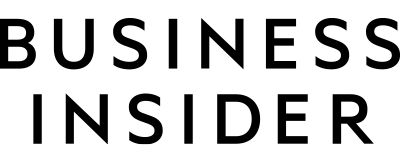 Real handwriting builds rapport—Plain old postcards with printer font get ignored like the black plague. Real inked messages, handwritten by our state-of-the-art machines that reproduce human handwriting… make the card look as if grandma wrote it!
Our most stolen mailer—Yes, you heard that right, there's a reason why investors and businesses have literally plagiarized our comic postcard: They work! But don't worry, we always have our lawyer stop them with a seize-and-desist letter. 
Designed to grab the full attention of sellers—Graphics and designs were created by a top brand-logo creator in the Rei Industry, using elements of the scientifically proven "Color Persuasion Wheel".
Get calls in 2 weeks—They're our fastest-produced mailers. We also use first-class shipping straight to your prospect's door. So have your phones ready! (*You can trust our reliable staff to get your cards out… But, we can't control the backed up (sometimes lazy) post office, so there could always be delays).
Get the most bang for your buck—Our least expensive mailers can blanket an area at a lower cost. They give our clients an average 1% response rate across all markets. ("Normal" postcards are .5% or less!). 
Build a brand to grab "late" leads—Our proven 7-card drip sequence delivers seven different comic cards with seven different copy to build your brand awareness. In those 7-months, you can pull deals others have missed.
They Got Theirs. Where Are Yours?
Why These Work: Driven By Psychology & Math
The power of handwritten messages:
Prospects respond exponentially better to real pen-inked messages rather than a printed font. We've tested it using regular print letters against real pen-inked letters. The response was DOUBLE (even triple in some cases) with real handwritten, pen-inked postcards. People don't like being treated as if they are a number. They want personal "touch" from the company they're are working with. Writing real handwritten messages on mailers is the first step to communicating you're a real business that cares. They feel special for receiving a handwritten gesture. 
They are also very rare. According to the U.S. Postal Regulatory Commission, the average American receives only 10 pieces of personal mail a year. You can outshine your competition by using the handwritten methodology. 
They also have an incredible open rate. Email has an industry average open rate of 22%. Handwritten messages have a staggering 99% open rate. How Does this apply to postcards? Well, in an age where people are too busy to read the same mail and advertising that looks like everything else… they need a PATTERN INTERRUPT to get them to read. Well, a handwritten gesture with a "weird" comic strip stops their usual pattern of throwing away "another" postcard.
Scientifically predict the outcome:
Marketing is a math game… not a game of chance. By thinking like a marketer you take into account the cost of the medium, the cost of each call, and the total ROI to determine whether or not something is worth it. When you account for the math and economics behind marketing, you can almost scientifically predict the outcome (all else being equal with good targeted neighborhoods and lists). 
Here's what I mean:
The average industry response rate for postcards has been as low as .5%. Our comic cards, however, average out at 1% or more depending on your market. That means if you mail 1000 cards you can expect 10 calls. 1000 non-cursive comic cards can cost $1,200. That means, each call (for 10 calls), costs $120 each.
Now you can start predicting how much mail you need to send. 
If it takes you 3 calls to make an appointment, and 10 appointments to close a deal, you'll need to generate AT LEAST 30 calls to make a real deal. 30 calls from a comic card can cost you $3,000. Well, luckily for real estate, you typically generate deals worth $20,000! That's a 600% ROI! Now I want you to keep in mind, these are just hypothetical numbers and it ALL depends on your market, your list, and your sales system. But, most of our clients operating in some markets have much better returns than this. The only way to know is to give it a FULL try.
To make your order today, go to the checkout below, choose your style… and in 2 weeks your postcards will land in your seller's mailbox… so get your phones ready!
Please note: Our PostCards get mailed directly from our office in St. Louis, Mo to your prospects!
"Ballpoint Marketing is the real deal. They produce an amazing product that is unparalleled in the industry.

Bottom line, their product helps investors get and close more real estate deals."
"We have been using ballpoint for over a year now and it's been our biggest lead generation tool.

We would not be where we are at today without them!

I have acquired 24 doors just in the past year and have flipped over 10 houses that have all came from ballpoints marketing.

Highly recommend these guys and will continue doing business!"
"BPM has really exceeded my expectations when it comes to direct mail. I've used different companies before and the response from the handwritten letter has been ridiculously high. Totally surprised me.

Because of their handwritten letters I got my first deal with only 500 letters dropped in the first week."