Americana Cards
The Americana Sequence
A post card drip campaign for your list.
These eye-catching post cards are designed to grab their attention. Sign up for the 7 month sequence and your list will get a new design each month .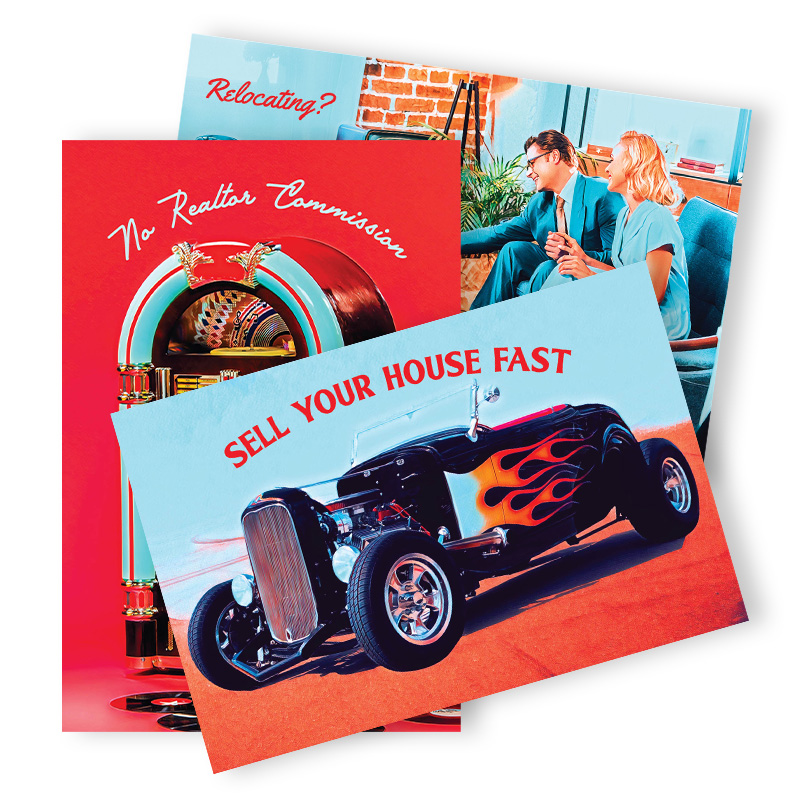 Our team has been featured In:
Select one of our winning
designs.
People can tell the difference between a handwritten card and "handwritten" font that's been printed on a card.
We ran tests underground for 3 years in some of the most competitive markets and industries in the US.
What did we learn?
People can smell a scam.
"Handwritten" Fonts do not produce the same effect.
An actual piece of handwritten direct mail with a real pen invokes personal trust with a client before you even speak with them.
What happens when a potential customer feels trust? They are more likely to contact you! We have seen consistent average response rates of 1 to 1.5% in all markets (even in the most competitive markets in the country).
But don't just take our word for it. Hear it from our clients who have experienced direct growth spikes from using Ballpoint.
They're Sold Because It Works!
"Ballpoint Marketing is the real deal. They produce an amazing product that is unparalleled in the industry.

Bottom line, their product helps investors get and close more real estate deals."
"We have been using ballpoint for over a year now and it's been our biggest lead generation tool.

We would not be where we are at today without them!

I have acquired 24 doors just in the past year and have flipped over 10 houses that have all came from ballpoints marketing.

Highly recommend these guys and will continue doing business!"
"BPM has really exceeded my expectations when it comes to direct mail. I've used different companies before and the response from the handwritten letter has been ridiculously high. Totally surprised me.

Because of their handwritten letters I got my first deal with only 500 letters dropped in the first week."