Watch now to unlock maximum ROI in your direct mail strategy for Real Estate Investing...
When you are starting to grow your business and only have limited resources to spend on advertising, direct mail marketing can be one of the best things to do, as it is one of the most effective forms of advertising. We will help you with tips for an effective direct mail marketing strategy and getting more clients for your business.
Direct mail in any form is still one of the most powerful business tools available. It's a fast, inexpensive, and direct way to reach your target market. But it's also a tool that has been abused and overused. If you want to succeed with direct mail marketing, you'll have to do more than just send out unsolicited offers to your list. You'll have to write effective direct mail marketing campaigns.
What is direct mail marketing?
Direct mail
marketing is a strategy where marketers send physical mailers, packages, corporate swag, or other items to engage prospects and customers who are away. This side of marketing is a valuable way to
connect with prospects, leads, and clients
because it allows you to connect with them more personally and meaningfully.
Here are eight tips for creating a direct mail strategy
Create personalized copy for your audience.
You need to identify your campaign's target audience. With this information, you will create a unique copy for every niche and segment of your audience, ensuring recipients will be ready and motivated to respond to your offer. This first step helps make sure your direct mails match your specific audiences.
Don't stick with the same CTA.
It is one of the main ways businesses can convert audiences into loyal customers. As you create your direct mail marketing strategy, remember to have a different but powerful call to action. Your customers can notice when you take a step beyond to keep them attracted, different calls to action for different clients will help you get better results.
With a call to action, you can get new, returning, or previous customers to purchase something on your store or to do something, such as checking out your Facebook page, joining your newsletter, and so on.
Have a different call to action to get the response that you want from your audience. Do you want people to visit your homepage? Include a call to action that says something simple, such as "Click here to visit my homepage." Use a call to action that is friendly but direct.
Use as many methods of contact as you can.
While the digital marketing industry has evolved over the years, many people still prefer to reach out to their businesses using more traditional communication methods. If you're a business that wants to thrive online, you must ensure that you're easy to reach. By setting up different contact channels, you can ensure that anyone can reach you without a problem.
Be friendly but stay professional.
When writing your mail or response, you need to have the right tone to get the trust of your clients. Many businesses will go with a more formal and professional tone, but this can make you sound like any other company. Yes, having a general tone can help you, but it has been proven that having a friendly but professional tone can help you get specific clients within your area.
Have a consistent mail marketing strategy.
Many companies overlook their direct mail marketing efforts and spend their money elsewhere. This is a big mistake because direct mail marketing is an effective marketing channel you can use. Whether you want to reach a personal or business goal consistency, it's the key to reaching success and seeing results.
That means you should constantly think about what you are doing. What is the next step in your direct mail marketing campaign? Have you created a long-term strategy or implemented it for a month to see results? A long-term and consistent strategy is the best way to see real results.
Personalization will help you stand out.
A personalized direct mail strategy is the best way to reach your customer base because it allows you to focus on each individual's unique needs. It is a great way to build relationships with your target audience and show them that you care about them as people, not just numbers. You can have personalized direct mails for your clients. Many businesses need help with direct mail marketing because they often send direct mass mails and focus on quantity rather than quality.
Attract your local audience
It's a big mistake to treat it as one more marketing channel. Instead, you should take it as a direct line to your customers. And this is exactly why you need to have a clear strategy and some best practices in your direct mail marketing. Create mails to attract your local clients, which will help a lot if you are a small business that wants more presence.
Add handwritten signatures.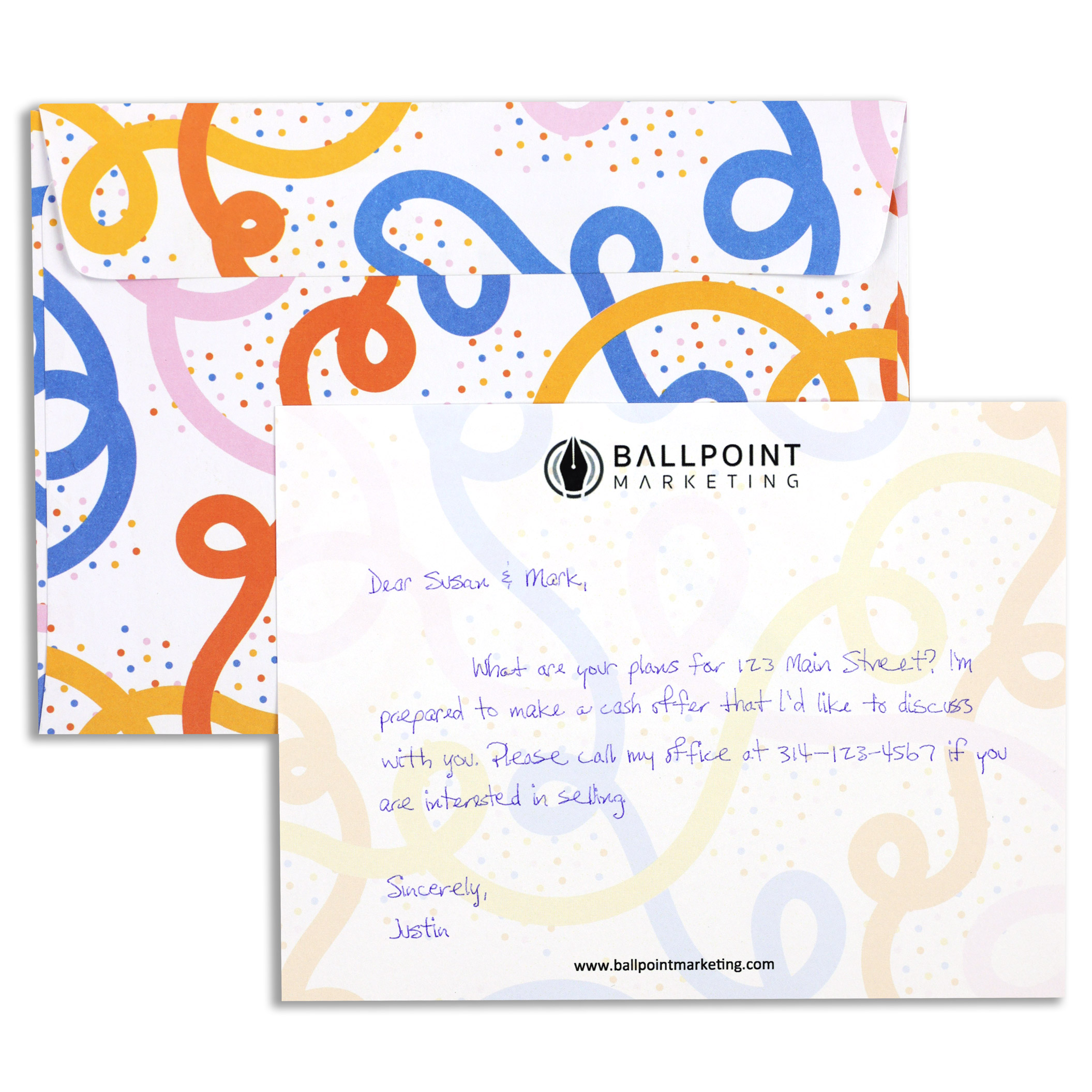 When was the last time you read the mail? Was there something that made it stand out from the mails? Nowadays, online and digital are everything, so adding some handwriting gives direct mail a personal touch.
Adding something as simple as a signature or the client's name by hand gives a strong message. A message about your business that you consider every aspect of your communication to add small details and remind your clients that there is a person behind that mail.
Spread the Word. Share this post!
Subscribe to our Newsletter
Sign up for news, updates, and more from BPM. It's time to ZAG!